If many of you are like me and want a hot lunch at the office and don't feel like going out or just don't want to spend the money, I have a solution.  Many of quick food you buy are nasty or just are not filling.  This is a simple hack with two products that you can mix and store in a desk drawer.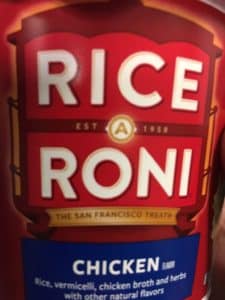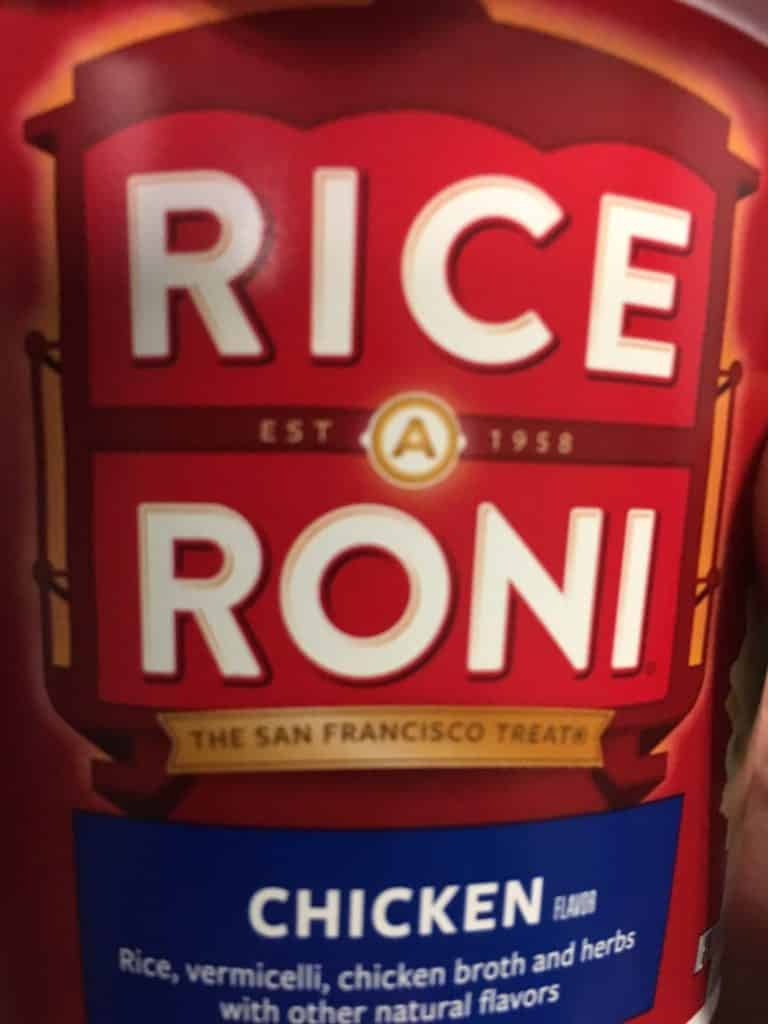 Start with a Rice-A-Roni ingle server chicken bowl.
Remove the seasoning packet and open it, add it to the rice cup.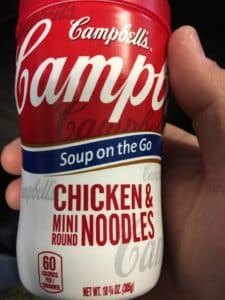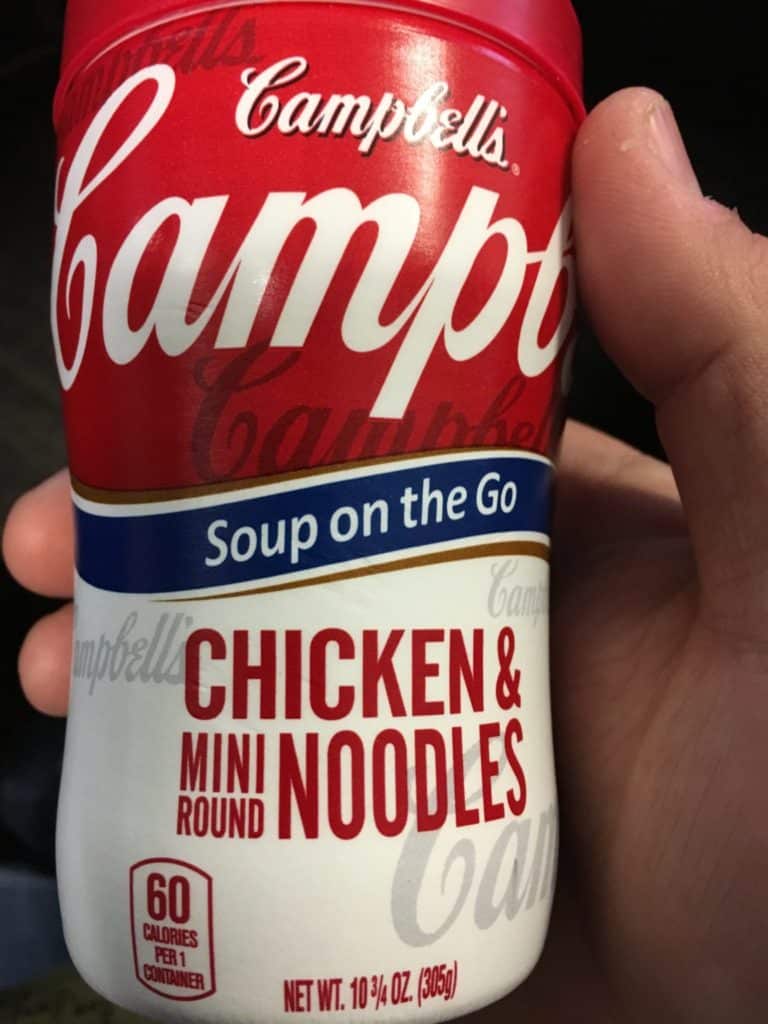 Now open the soup on the go and add it to the fill line in the rice cup.
Microwave for 3 1/2 minutes.
Mix the rice in the bowl.
Microwave the balance of the soup for 60 seconds.
Add the remaining soup to the rice and stir it in.  The rice will be very HOT .  let cool a few minutes and you now have  chicken and rice for just a few dollars and it s nice an filling.