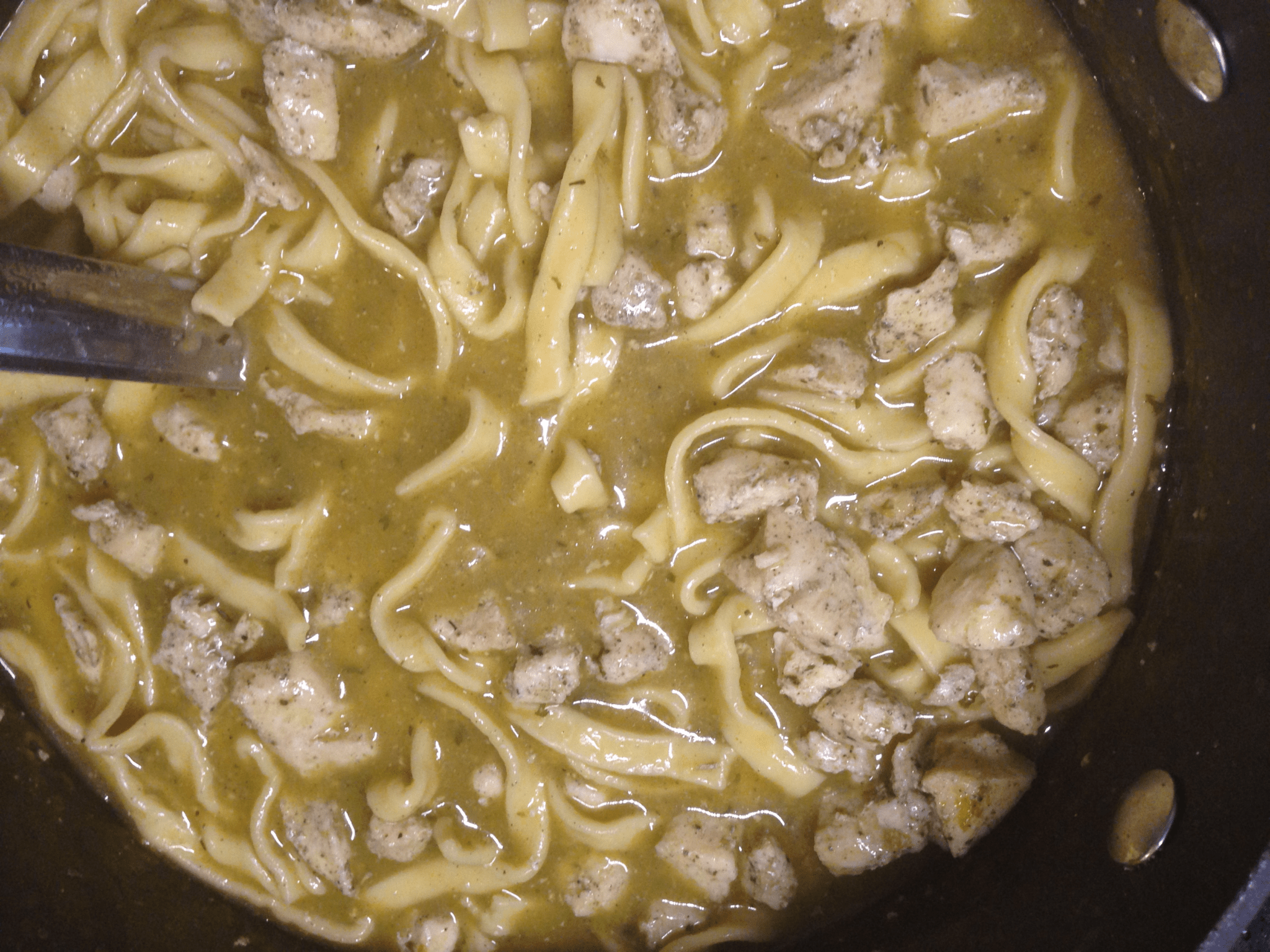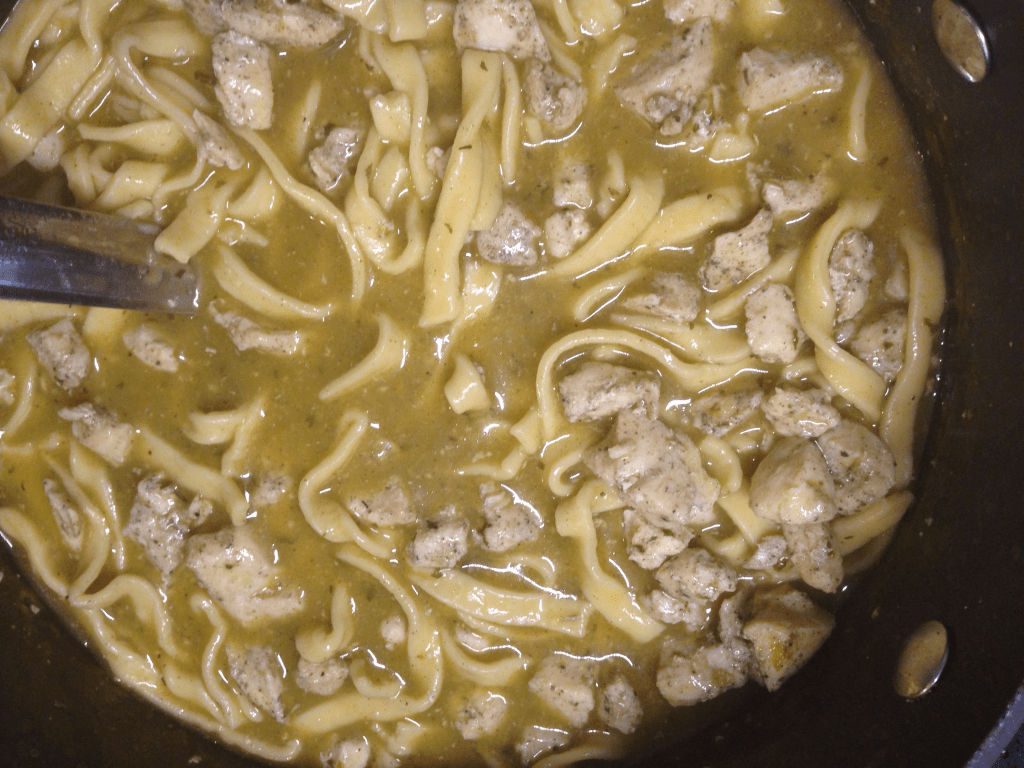 This based on my Mom's Chicken and noodles.  We liked noodles better than broth so this is a very thick soup or could even be considered a casserole.  You can Adjust the stock to make it more soup like.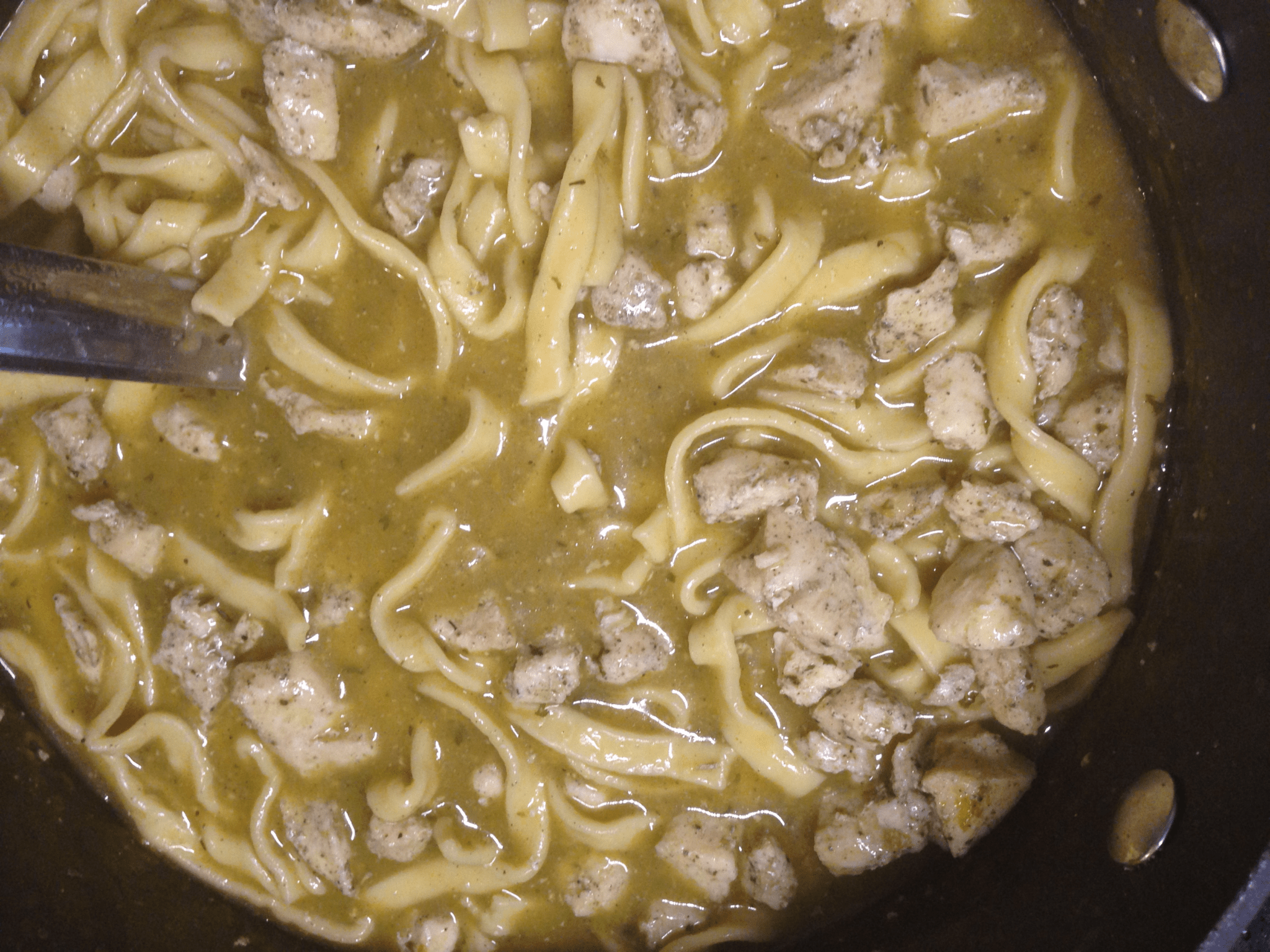 Hearty Chicken and Noodles
Ingredients
4

batches

homemade noodles

See the blog for this recipe

8

quarts

chicken stock

I will ONLY use Kitchen Basics

2

each

Whole chickens

2

tbsp

black pepper

for roasting the chicken

2

tbsp

salt

for roasting the chicken

2

tbsp

granulated garlic

for roasting the chicken

2

tbsp

onion powder

for roasting the chicken

1

tbsp

olive oil

for roasting the chicken

1/4

cup

water

for roasting the chicken

3

tbsp

poultry seasoning

3

tbsp

ground sage

2

tbsp

salt

2

tbsp

ground black

10

oz

shedded carrot

10

oz

finely diced celery
Instructions
in a large deep roasting pan up the water and the chickens in the pan and rub with the olive oil. Season with salt, pepper, garlic, and onion. Cover pan tightly with COMMERCIAL plastic wrap. (DO NOT USE GLAD OR THE STUFF FROM THE GROCERY STORE IT WILL MELT) . I get mine from SAM'S Club. Cover that tightly with heavy duty foil. Roast in the oven at 225 degrees for 4 hours.

When tender and the internal temp is at least 165 degrees. let this cool and then debone. Save the meat and the stoke in the pan. you could boil the bones and make some homemade stock as well, but not needed for this.

in a skillet combine the carrots and celery to cook on medium heat until tender and put to the side

in a large stock pot place the Kitchen Basics stock, and the stock from the roasted chicken. Add the seasons and bring to a boil.

Add noodles slowly and cook until tender about 20 minutes or so.

Add Carrots, celery and chicken. Cook an additional 10 Minutes

You may need adjust the stock to get the consistancey you would like
Notes
This is better refrigerated over night and reheated, giving the seasons time to flavor through.  This also freezes very well.
Related articles